Microbial ecology of sediments
Research group of Peter Casper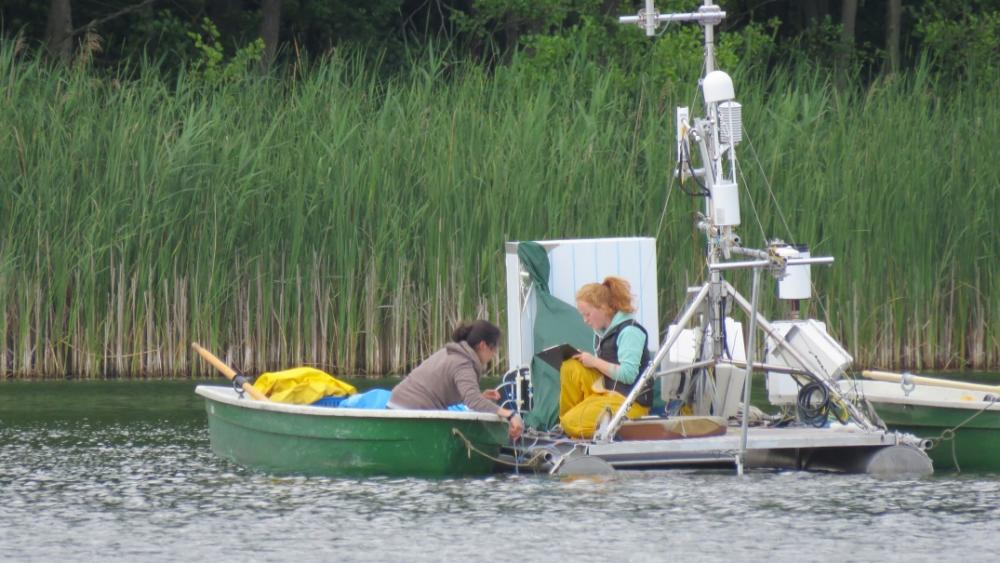 We are interested in sediments of lakes, rivers or reservoirs. These mostly anoxic environments are dominated by microbes. Performing a wide range of metabolic processes, they are able to receive material and energy from dead organic material. In particular, micro-organisms and processes resulting in gas production are in our focus. The most important gases, namely methane (CH4), carbon dioxide (CO2) und laughing gas (N2O) act as greenhouse gases (GHG) when reaching the atmosphere.
We study several aspects:
the impact of climate change on sedimentation and the activity of sediment-microbes
the role of urban aquatic systems in GHG-budget of a town
the impact of climate and land use changes on aquatic GHG-budget
the regulation of active microbes
the role of sediments for the development of trophic level and GHG-production, -oxidation, and -transport
We could demonstrate the simultaneous stimulation of increasing temperatures on the microbial processes methane production and -oxidation – resulting in reduction of methane emission.