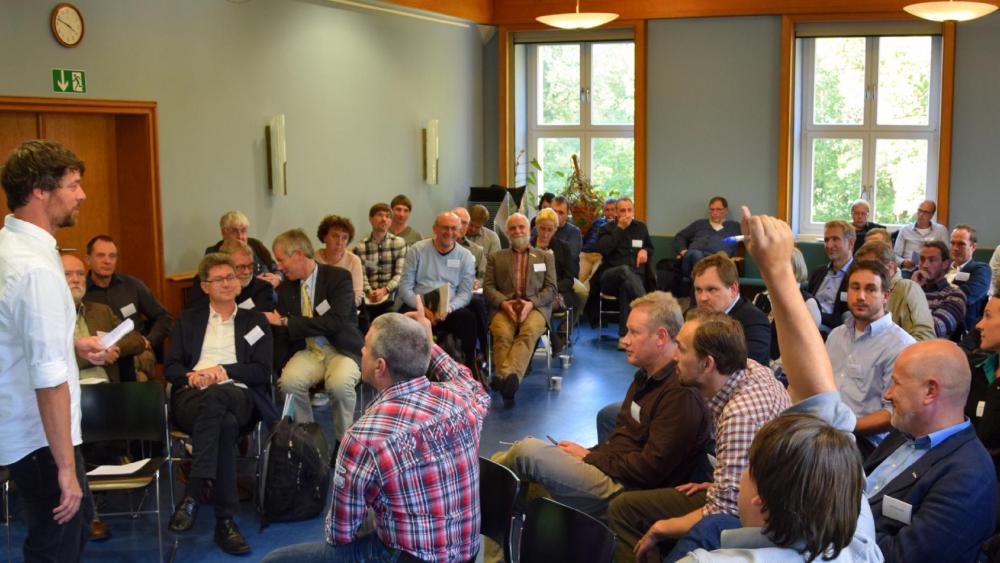 Water and waterbodies are essential resources of high societal, economic, political and cultural value and relevance. Therefore, the transfer of new scientific knowledge to the relevant societal stakeholders is one of the institute's main goals. IGB's aim is to transfer this knowledge strategically and goal-oriented to the appropriate stakeholders and disseminators.  
The knowledge transfer at IGB enables stakeholders to understand and to use science-based knowledge. The yield of scientific activities, also including new technologies and methods, is refined and made available by the IGB knowledge transfer unit.
At IGB, successful transfer means the target group-specific translation of scientific knowledge. This translated information is adapted to the culture and courses of action of the concrete stakeholder, and enables exchange or even a collaborative generation of knowledge in transdisciplinary research. Thus, knowledge transfer at IGB is not seen as a one-way street, but mainly as a dialogic exchange with societal stakeholders and partners.
Key elements of knowledge transfer at IGB are:
Science-based consulting for policy, business and organisations
Dialogue formats and stakeholder publications
Business cooperations in research and development
New transdisciplinary formats and cooperations
IGB's own publication series IGB Outlines refines scientific knowledge for policy and society in a comprehensible way and shows options for action. The Dialogue at Lake Müggelsee focuses on topics with high societal relevance. The format is alternating also offered at Lake Stechlinsee and Lake Arendsee. The workshop series IGB Academy transfers scientific knowledge to professionals outside of the research system.
One major transmission belt for the implementation of new scientific knowledge into practice are business protagonists. Therefore, the economic potential of IGB knowledge is constantly screened and suitable IPR strategies are designed. Collaborative projects with business partners get a flanking consulting from the IGB transfer unit.
Additionally, IGB tests transdisciplinary approaches with new partners, such as from the realm of culture. IGB's intention is to initiate a culture of exchange inside and outside the institute, creating a "double impact" in science and society.
Furthermore, the IGB knowledge transfer unit offers the moderation of internal and external stakeholder formats.
The knowledge transfer unit at IGB is no isolated section. Together with the public relations unit, it is embedded in the holistic strategy of the Science-Society-Interface (SSI).