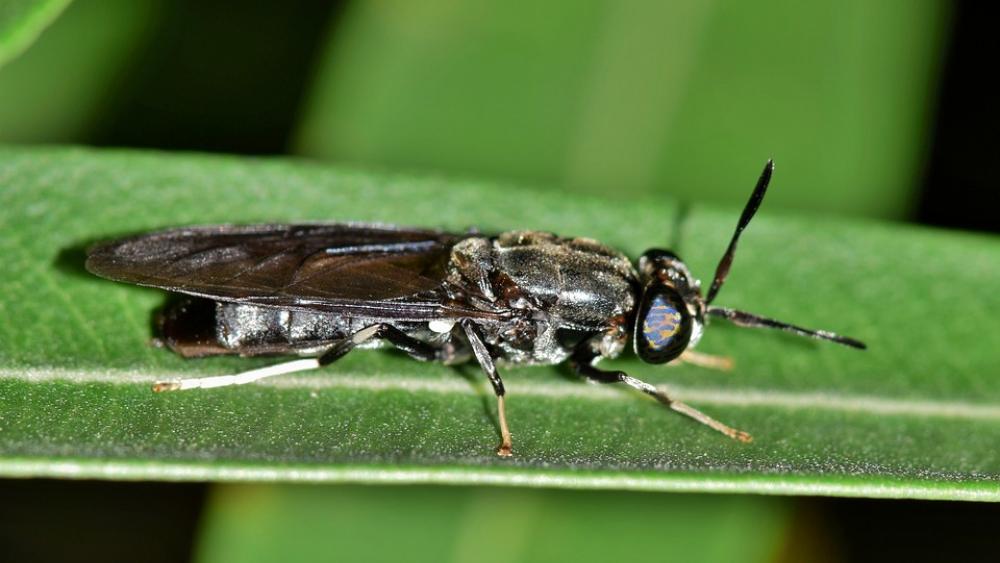 "The larvae of the Black Soldier fly can be fed with organic residues, for example waste and by-products from agriculture. Previously unused nutrients are recycled and fed to an intelligent material cycle, which is based on the nature ", explains project leader Martin Tschirner, who is researching on alternative protein feedstuffs in the IGB Department Ecophysiology and Aquaculture.
On the basis of IGB research knowledge, a viable basic concept for the economic large-scale production of insect-based feeds is developed in the exploratory phase of "InProSol - Innovative Protein Solutions", which is now funded by the German Federal Ministry of Education and Research (BMBF). The entire complex manufacturing process is analyzed for this - including a new input-output calculation model. At the end of the project, a requirements catalog will be set up which, for example, considers location analysis, production technology, product processing and material flow planning.
 "If the large-scale production of insect meal is successful, we will get a sustainable feed with permanent availability, controlled quality and safety as well as stable prices", explains Prof. Dr. Werner Kloas, head of the IGB Department Ecophysiology and Aquaculture. "Here profitability and environmental compatibility can be ideally combined in the sense of bioeconomy."
In addition to the feed, there are also by-products, which are economically interesting, adds Tschirner: "The residual substrate can be marketed as an organic fertilizer, and the extracted insect oil is also suitable for technical applications."
If the feasibility and profitability analysis as well as the European framework legislation continue to develop positive, the IGB product idea should also be exploited commercially. Likewise, the core results should serve political actors as an evidence-based decision-making basis for further strategies in the bioeconomy. The IGB transfer office supports the project with the economic exploitation and policy advice. With this bioeconomy project, IGB is expanding its commitment at the interface of research, industry and politics consistently.
About the BMBF ideas contest
With the "National Research Strategy BioEconomy 2030", Germany is to be developed as a leading research and innovation location in the bioeconomy. The bio-economy pursues the vision of a sustainable bio-based economy and incorporates all areas that produce, process or utilize biological resources. In order to identify and develop the opportunities for the development of new products offered by the transition to a bio-economy, the Ministry of Education and Research (BMBF) has launched the ideas competition "New products for the bioeconomy."