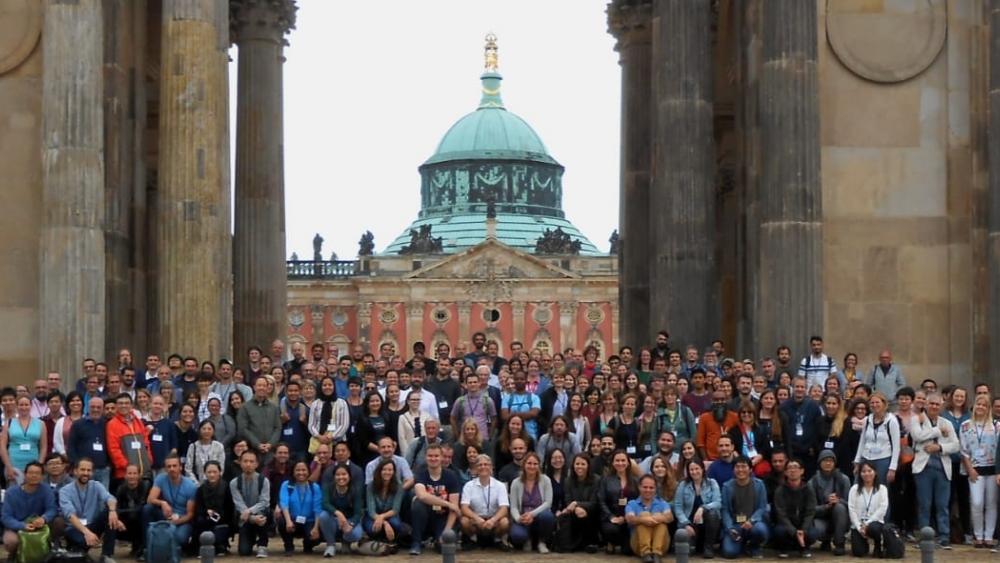 From 1st to 6th September 2019 IGB and the University of Potsdam were hosting the 16th Symposium of Aquatic Microbial Ecology (SAME), following a long tradition of the meeting series. In the historic environment of the New Palace in Sanssouci Park 250 scientists from 30 countries shared their new perspectives on microbial interactions, aquatic interfaces, the role of microorganisms in biogeochemical cycles, and on modelling in marine and freshwater ecosystems. A special emphasis was given to the integration of field and laboratory work, as well as on multi-omics* method developments. The symposium in Potsdam provided an ideal platform for networking and discussions not only on current knowledge gaps and the future of aquatic microbiology, but also on emerging problems in times of climate change.
More information can be found at the SAME website and on Twitter #SAME16.
* Multi-omics is a biological analysis approach in which the data sets are multiple "omics", such as genomics, proteomics, epigenomics, microbiomics, etc.