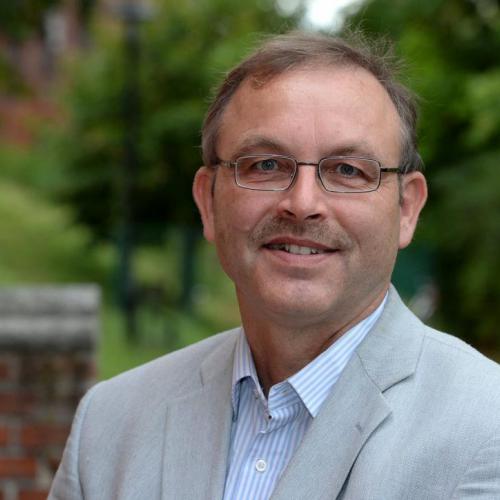 PD Dr.
Martin Pusch
Programme Area Speaker
Research Group Leader
Phone
+49 (0)30 64181 685
Müggelseedamm 301, 12587 Berlin
Profile

Expertise

Structure and functioning of aquatic ecosystems

Aquatic and semi-aquatic biodiversity

River hydrodynamics and sediment

Hydropower, environmental flows

Inputs, retention and metabolism of nutrients and organic matter in running waters, self-purification capacity of rivers

Monitoring and assessment of river and lakes, EU Water Framework Directive

Integrative management of lakes, rivers, floodplains and river basins, socio-ecology, flood retention

Ecosystem services, governance of water-related management

CV

2015 Set-up of research field 'Ecosystem services of rivers and floodplains'

2012 Habilitation at University of Potsdam

2011 Inauguration of Hydroecological Field Experimental facility (HEFE)

1999-2005 Coordinator of BMBF funded research network on dynamics of matter and bio-indication in the Elbe River

1997 Head of research unit at IGB

1994/94 Research stay at Flathead Lake Biological Station (Montana)

1993 Research sientist at Leibniz Institute of Freshwater Ecology and Inland Fisheries (IGB)

1993 Postdoc at University of Cologne

1993 PhD at University of Freiburg/Br. after elaborating the thesis at the Institute of Limnology (Constance) on the topic of degradation of organic matter in stream sediments

1987 Diploma at University of Freiburg/Br.
Publications

Publications 2023 2022 2021 2020 2019 2018 2017 2016 2015 2014 2013 2012 2011 2010 2009 2008 2007 2006 2005 2004 2003 2002 2001 2000 1999 1998 1997 1996 1994
Working group

Working group

Dr Simone Beichler

Tarun Bisht

Dr Mauro Carolli

Dr Gabriela Costea

Lena Hornung

Helena Hudek

Chrysoula Ntislidou

Pencho Pandakov

Jürgen Schreiber

Marcus Wildner
Teaching / Books

Teaching / Books

Teaching

at University of Potsdam:
- Fundamentals of Stream Ecology (since 2002)
- Applied Stream Ecology (since 2003)
- Ecology of Floodplains (since 2018)

at Humboldt University Berlin:
- Limnology I, part on running waters (since 1996, with small modifications)

Books

Borchardt, D., Pusch, M.T. (Eds.) (2009): The Hyporheic Zone of Running Waters: Ecological Patterns, Processes and Bottleneck Functions. Archiv für Hydrobiologie - Special Issue Advances in Limnology 224 pp.

Pusch, M. & Fischer, H. (Eds.)(2006): Stoffdynamik und Habitatstruktur in der Elbe. Konzepte zur nachhaltigen Nutzung einer Flusslandschaft Bd. 5, Weissensee-Verlag, 385 pp.

Köhler, J., Gelbrecht, J. & Pusch, M.T. (Eds.) (2002): Die Spree – Zustand, Probleme und Entwicklungsmöglichkeiten. Reihe "Limnologie aktuell", Bd. 10. Verlag Schweizerbart'sche Verlagsbuchhandlung, Stuttgart, 384 pp., ISBN 3-510-53008-X.