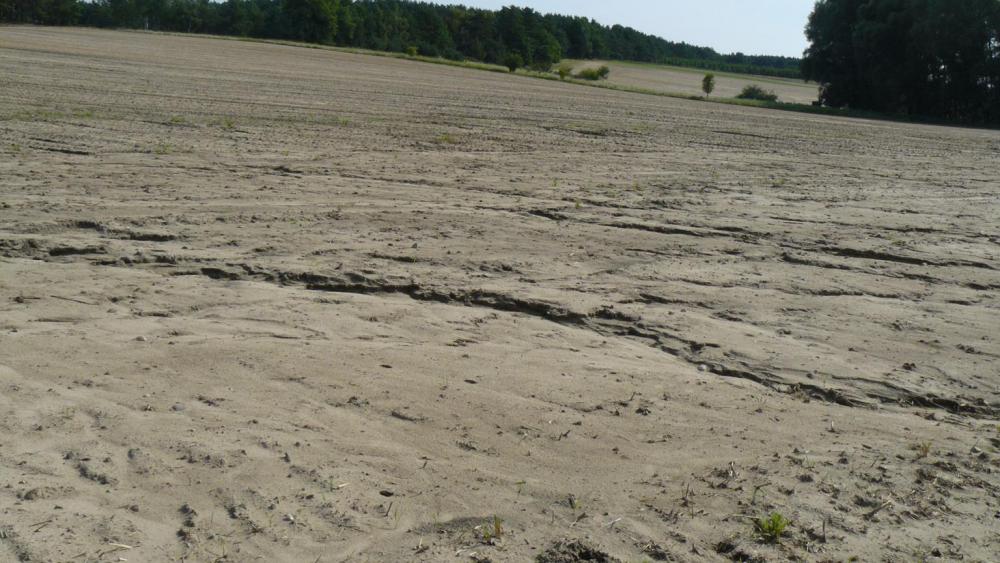 BAUM aims at the assessment, discussion, and acceptance of municipal climate adaptation measures to retain water and nutrients in two rural regions in the Federal State of Brandenburg.
The number of heavy rainfall events and the length of dry spells are expected to increase in the Federal State of Brandenburg. We collaborate with regional stakeholders to explore the options for action within the BAUM project (Climate change and weather anomalies: Assessment of agri-environmental measures). The key objectives of the project are to improve our knowledge of the genesis of climate and weather anomalies and the impact they have on waters, and to promote a change in awareness in the region – after all, the issue of "adapting to climate change" is not accorded the respect it deserves by all stakeholders.
Heavy rainfall and dry periods are significant for the nutrient budget of freshwaters. Such weather anomalies, an element of global atmospheric events, could be exacerbated in Germany due to climate change. Farmers must respond to these developments, because the distribution and intensity of rainfall affect water and nutrient retention, and consequently productivity. However, they lack experience in distinguishing climate variability from climate change, and in responding accordingly.
The aim of the BAUM project, funded by the Federal Ministry for the Environment, Nature Conservation, Building and Nuclear Safety, is to initiate municipal concepts for climate change adaptation in two rural regions of Brandenburg. To achieve this, we use observation data to explore the genesis and dynamics of climate and weather anomalies in their spatio-temporal structure, and how they affect water balances and water quality. The actual situation is compared to climate and measure scenarios for the next decade. Using established models, we investigate the impact of the expected changes in meteorological parameters on the soil water balance and on nutrient inputs to waters. We assess the effectiveness of potential adaptation measures based on water and nutrient retention, and discuss the findings with regional stakeholders.
One of the key tasks is to develop and convey a detailed picture of regional climate change. In BAUM, we collaborate closely with a variety of stakeholders, including farmers and their representative organisations. We conduct surveys among experts, administrative bodies and farmers to determine their information requirements with regard to climate variability and change, soil degradation, and the selection and implementation of adaptation measures in rural areas. We therefore seek to bring about the practice-oriented portrayal and acceptance of the findings, and to help ensure that the issue of "adaptation to climate change" is actively addressed in the partner regions.
We use the MONERIS model, developed at IGB, to calculate current and future nutrient fluxes, as well as the SWIM model to assess the water balance in the Havel/Spree area. BAUM seeks to improve knowledge of the variability of nutrient inputs in freshwaters. 
Short Profile
Duration
01.10.2015
31.03.2018
Department
(Dept. 1) Ecohydrology and Biogeochemistry
Research Domain
Aquatic Ecosystem Services and Sustainability