(Dept. 1) Ecohydrology and Biogeochemistry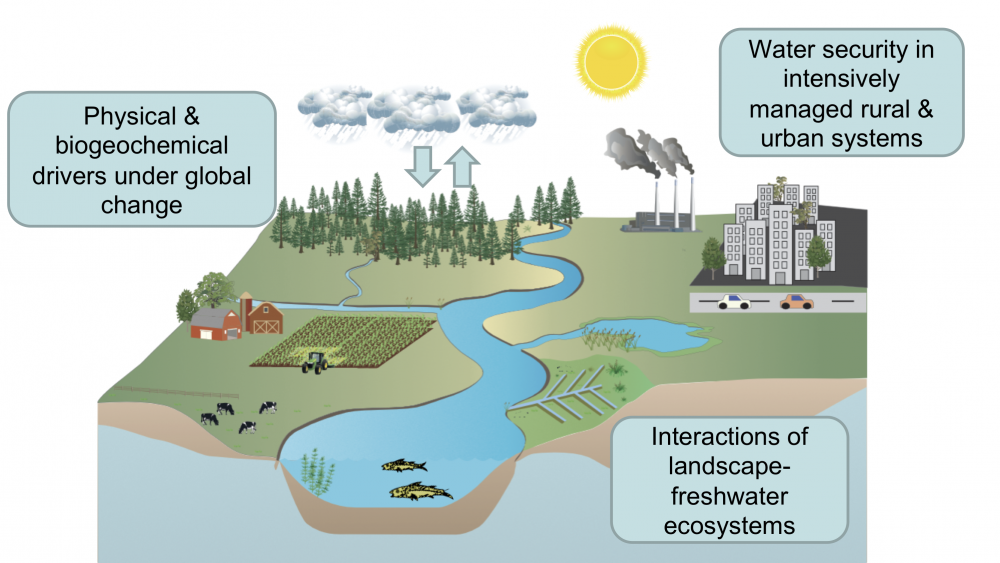 The interactions within and between green water (in terrestrial systems) and blue water (lakes, rivers, and subsurface aquifers) affect in complex ways the habitats for organisms and the reactive transport of abiotic components. Aquatic and terrestrial systems are coupled at multiple spatio-temporal scales. The overall goal of the Department of Ecohydrology and Biogeochemistry is to understand the ecohydrological and biogeochemical processes of these connected land- and waterscapes in natural, rural and urban environments. Therefore, our research projects focus on the following core topics:
Interactions of landscape-freshwater ecosystems
Physical and biogeochemical drivers under global change
Water security in disturbed and urban systems
In our research, we integrate different modelling approaches with data collected in field studies, in large-scale manipulation studies, by long-term monitoring and in laboratory experiments. We study ecohydrological and biogeochemical processes using a variety of tracer techniques, particularly stable isotopes, and by measuring naturally dissolved solutes, conservative geogenic ions, trace organic matter, and nutrients. In doing so, we combine basic research with application aspects and aim to record and model the effects of climate and land use changes. With its laboratory infrastructure and expertise in the fields of inorganic and organic analysis as well as isotope measurement, the department performs a central function for the entire institute. To achieve our research goal, we combine our professional expertise from the research disciplines of hydrology, geochemistry, aquatic physics, ecology, environmental engineering, and geography.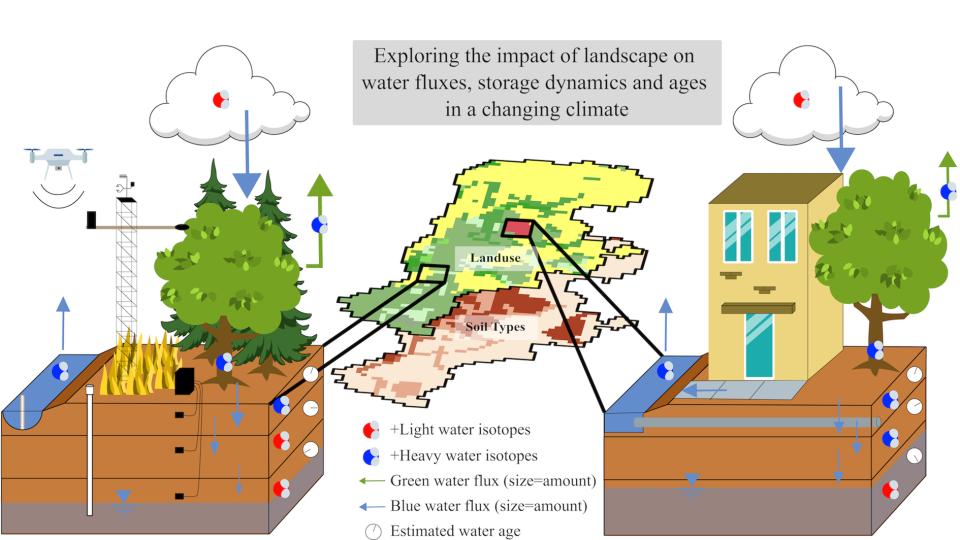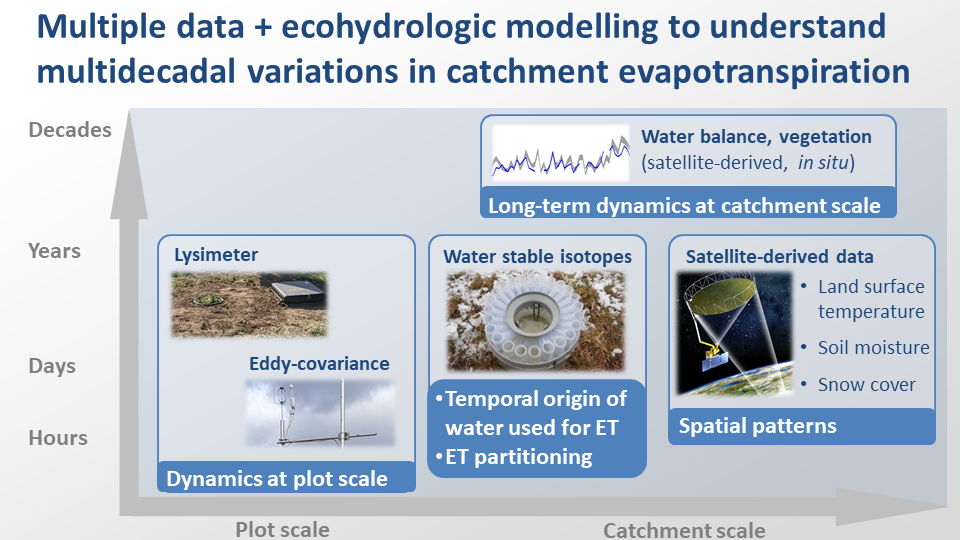 Department members