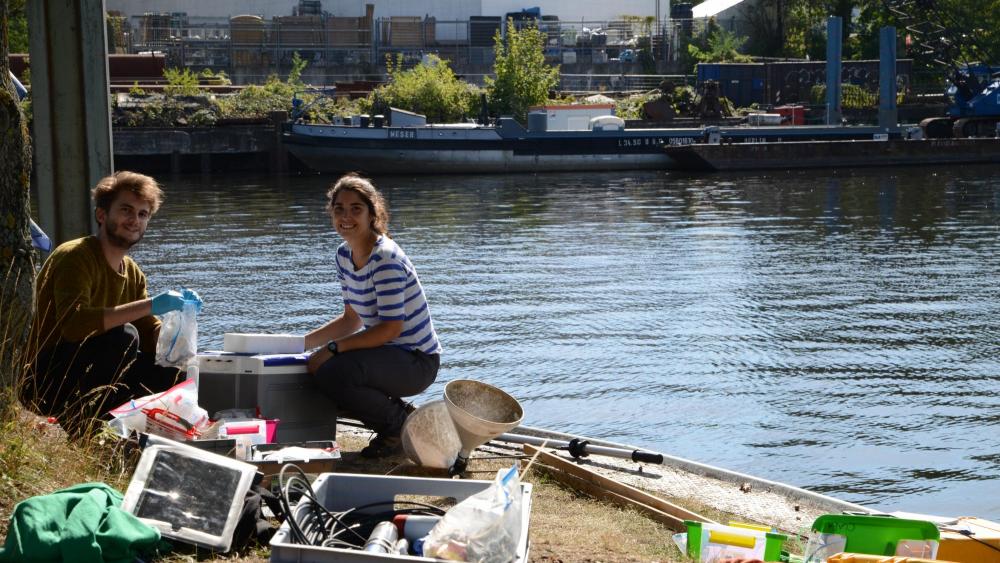 This international master programme is a collaborative degree programme between the Humboldt-Universität zu Berlin (HU) and IGB with a focus on the confluence of aquatic sciences, sustainable ecosystem management and food production.
Students of the programme acquire knowledge about the specificities of habitat types in lakes and rivers and the effects of human impact. In addition, they learn all important key aspects in aquaculture: rearing concepts, nutrition, evaluation and design of possible farm sites, as well as approaches to improving sustainability and product quality.
Cooperation between HU and IGB means that students benefit from a close relationship between teaching and practice. This collaboration creates professional and methodological synergies: students benefit from an excellent learning environment at HU, which has already been awarded the title of "Excellence University". At the same time, they gain in-depth insights into the application of scientific work at IGB.
This programme targets highly skilled and motivated Bachelor students from the fields the fields of natural, nutritional or agricultural sciences/geosciences. Most of the study content is offered in English, creating an enriching international learning atmosphere in the classroom.
Further information is available on the website of the Humboldt-Universität zu Berlin.
Teaching at universities and doctoral education
Besides the master programme, we are closely linked to four universities in Berlin and Brandenburg thanks to our joint professorships, and are actively involved in teaching at various universities nationally and internationally. We also pass on our knowledge to young researchers through IGB's doctoral programme.