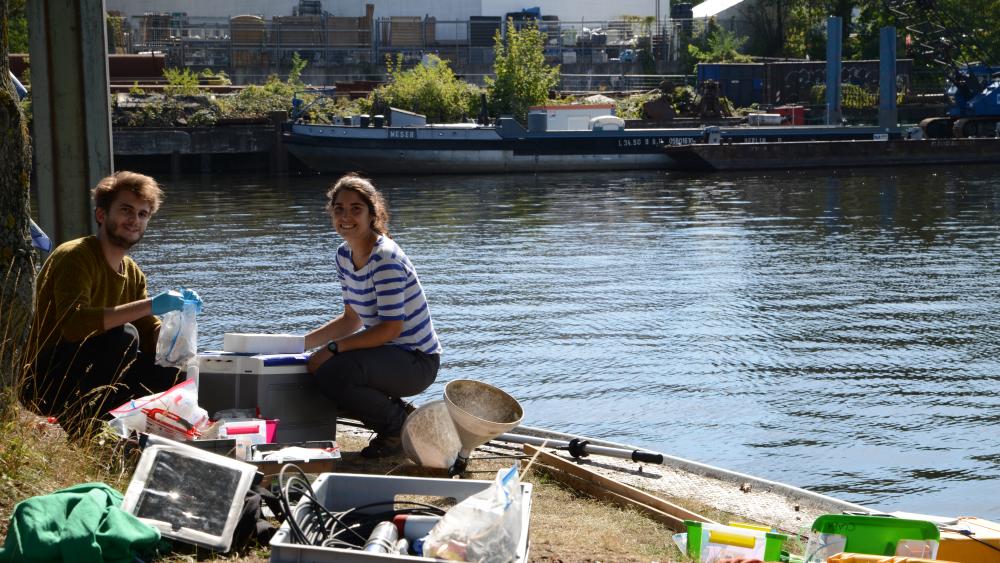 In a joint initiative, the Leibniz-Institute of Freshwater Ecology and Inland Fisheries (IGB), the Humboldt Universität zu Berlin (HU Berlin) and the Institute of Inland Fisheries in Potsdam Sacrow (IfB) coordinate the International Master Program in Fish Biology, Fisheries and Aquaculture.
Professor Jens Krause, head of the IGB department Biology and Ecology of Fishes, is leading the master program: "This program considers current issues of societal relevance. The management of our freshwaters is one of the future global challenges. It is essential to develop solutions to environmental and fisheries exploitation-induced problems in lakes and rivers and to deal with the complexity of social-ecological interactions. Aquaculture is the fastest growing sector in food production. There will be a need for specialists with a broad range of key qualifications. We have the ambitious goal to educate fish experts with a strong knowledge in science, practice and nature conservation."
Take a look at our leaflet introducing the program 
and on the HU-Website: www.agrar.hu-berlin.de/de/lehre/msc/mfs
Application/registration period for the winter term 2019/20
1 June - 31 August 2019 for German citizens and Bildungsinländer:
1 May - 15 July 2019 for foreign citizens who are no Bildungsinländer:
1 May - 15 July 2019 for German citizens and Bildungsinländer with foreign first academic qualification.
The German-only word Bildungsinländer means foreign citizens with a German school leaving certificate (German Abitur).