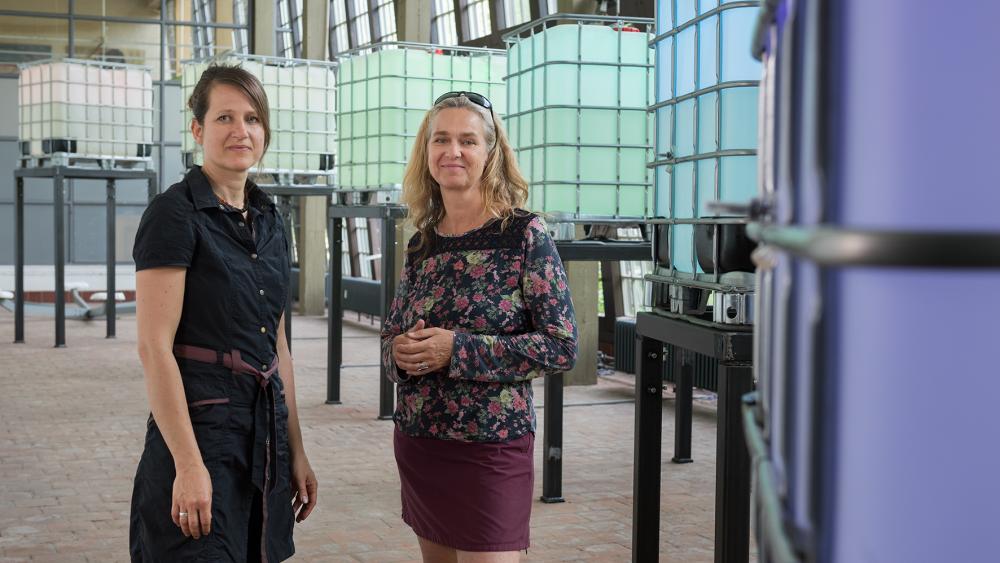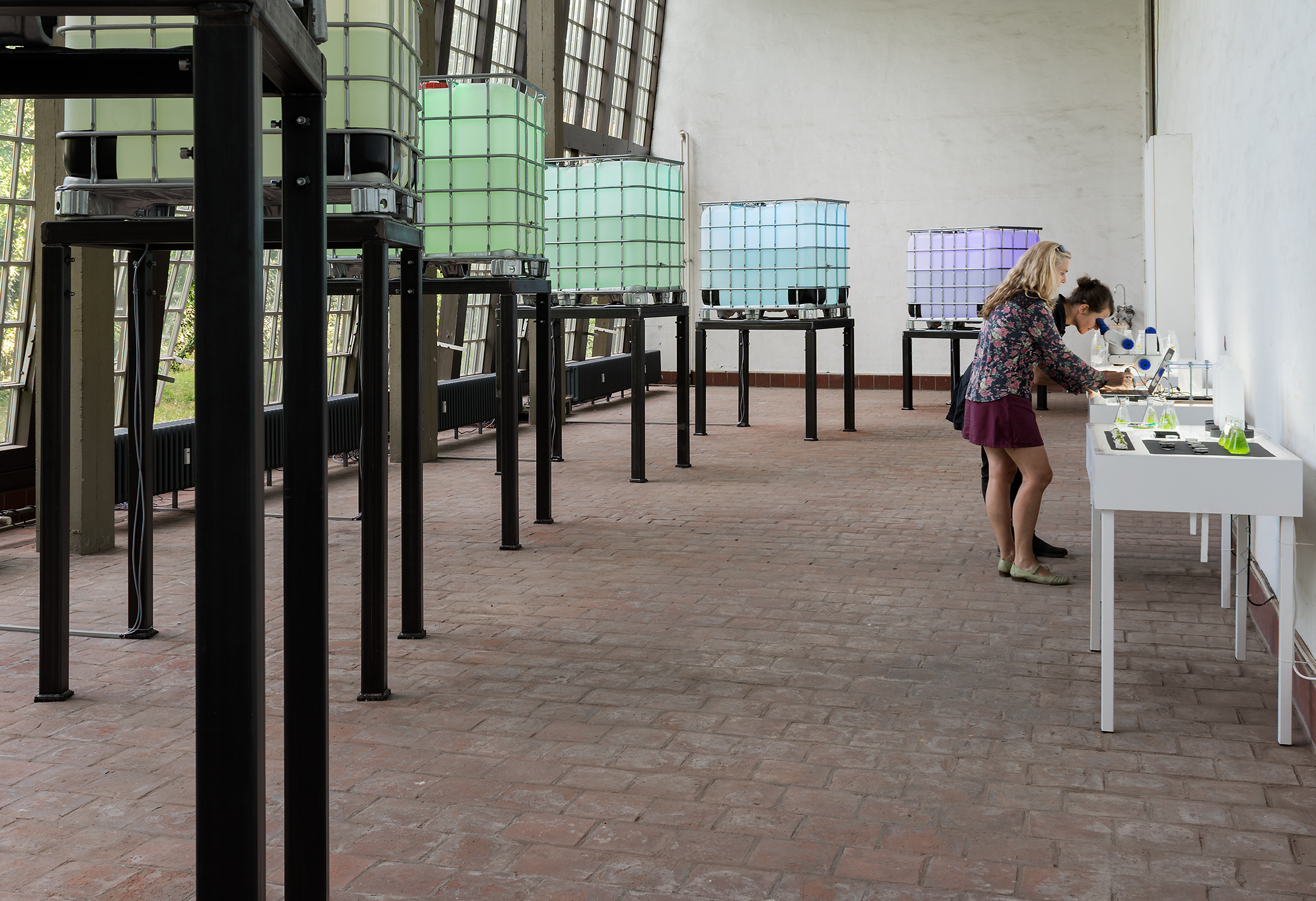 The exhibition is open until September 2nd 2018. | Photo: Bernd Hiepe
Six tanks filled with water of the River Spree and exposed to differently-colored artificial light: this is the core element of the art installation 'Of Colour and Light' shown from July 5th to September 2nd 2018 in Berlin-Charlottenburg. It is part of a transdisciplinary project that has been initiated by artist Jenny Brockmann and IGB scientists. They jointly address the question how researchers collect data and information, and how these can be transformed into scientific knowledge. With their installation, they reflect on the inner logic, the strengths and limits of scientific knowledge production. And even more: visitors are also encouraged to experiment for themselves by taking and examining water samples. Thus, they can investigate how artificial light affects organisms in (and along) the River Spree.
The installation is completed by Jenny Brockmann's 'seat #6'. This very special seat stimulates up to six guests to find a perfect balance. On the opening day on July 4th at 6pm, the artist and five scientists will take a seat to discuss their work within a lecture performance.
Kleine Orangerie Schloss Charlottenburg
Spandauer Damm 22
14059 Berlin-Charlottenburg
July 5, 2018 - September 2, 2018 | Tue - Sun | noon–6 p.m. | free entry
With Dr. Stella Berger, Dr. Jonathan Jeschke, Sophie Lokatis, Dr. Isabelle Bartram, Dr. Christopher Kyba, Florian Ruland and Dr. Ulrike Scharfenberger. In collaboration with Freie Universität Berlin and the Alliance for Freshwater Life.