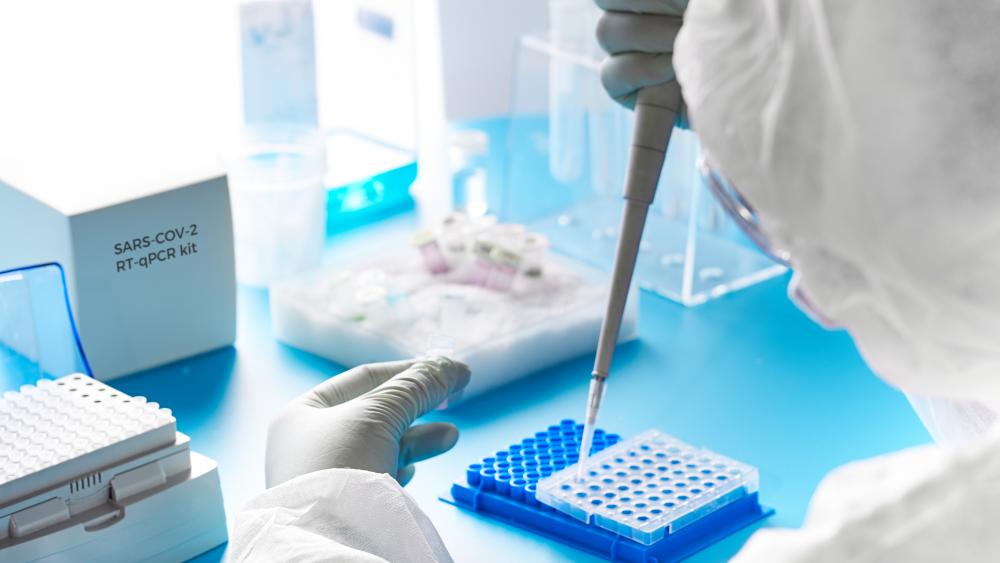 Together with a small group of researchers from Berlin universities, he is organising a database of experts for Berlin to conduct Corona virus tests, in order to increase capacity at local diagnostic laboratories.
"We were overwhelmed by the feedback we received after our calls by e-mail and Twitter. So many highly skilled people are ready to help," reports Michael enthusiastically.
It is the search for a gene sequence: In the end, it does not matter which organism one usually works on, the molecular biological methods are the same.
SARS-CoV-2 is detected by smears taken from the mouth, nose or throat. The smear should then contain the genetic material of the virus. In laboratories the viral genetic material is detected by a sensitive molecular test. The method is called real-time reverse transcriptase polymerase chain reaction, abbreviated rRT-PCR. A PCR machine amplifies the small amount of genetic material in the sample. The use of fluorescent substances makes it possible to see whether the gene sequences of the virus are present or not.
"RT-PCR is an established scientific method used by researchers from many disciplines including ecology, toxicology, and evolutionary biology. This is where the idea of mobilising genetic experts to support the tests came from," says Michael.
Do you have expertise for and interest in supporting the project? More volunteers (TAs, students, docs, postdocs, PIs) are still needed. Please contact Michael Monaghan!