Prof. Dr.
Michael T. Monaghan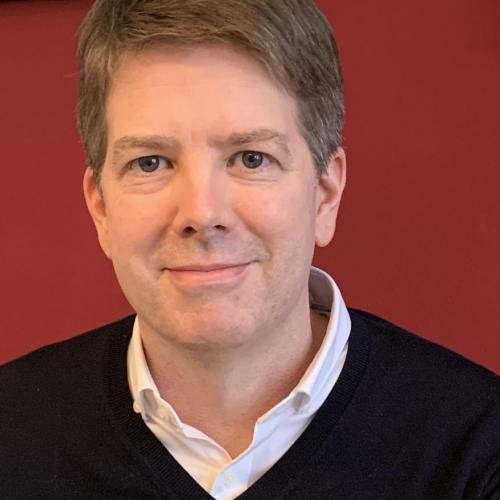 Phone
+49 (0)30 64181 684
Müggelseedamm 301, 12587 Berlin
Profile

Expertise

molecular ecology, evolution, biodiversity, population genetics, phylogeny / rivers, streams, lakes

 

Professorship

at Freie Universität Berlin, Faculty of Biology, Chemistry, Pharmacy, Institute of Biology

CV

since 2018  Professor of Biology, Freie Universität Berlin

2016  Visiting Professor, Duke-NUS Medical School, Singapore

since 2015  Guest Professor, Ehime University, Matsuyama

since 2008  Senior Scientist and Research Group Leader, IGB

2003-08  Research Fellow, Imperial College and Natural History Museum, London

2002  Dr. sc. nat. ETH Zürich

1998-2002  Doctoral student, Swiss Federal Institute of Aquatic Science and Technology (Eawag)

1998  M.S. Biology, Idaho State University

1995  B.S. Natural Resources Management, (The) Ohio State University
Recent Publications

Recent Publications

Rodriguez-Ezpeleta et al. (in press) Trade-offs between reducing complex terminology and producing accurate interpretations from environmental DNA. Molecular Ecology

van Rees et al. (2021) Safeguarding freshwater life beyond 2020: recommendations for the new Global Biodiversity Framework from the European experience. Conservation Letters 14:e12771

Jähnig et al. (2021) Revisiting global trends in freshwater insect biodiversity. WIREs Water 8:e1506.

Lu et al. (2020) Revisiting the phylogenetic position of Caullerya mesnili (Ichthyosporea), a common Daphnia parasite, based on 22 protein-coding genes. Molecular Phylogenetics and Evolution 151:106891

Serlet et al. (2020) SMART Research: towards interdisciplinary river science in Europe. Frontiers in Environmental Science 8:63.

Honnen et al. (2019) Artificial light at night influences clock-gene expression, activity, and fecundity in the mosquito Culex pipiens f. molestus. Sustainability 11:6220.

Heeger et al. (2019) Combining the 5.8S and ITS2 to improve classification of fungi. Methods in Ecology and Evolution 10:1702-1711.

Jähnig et al. (2019) In-depth approach to river management. (corresp). Nature 573:32.

Bracamonte et al. (2019) Experimental infection with Anguillicola crassus alters immune gene expression in both spleen and head kidney of the European eel (Anguilla anguilla). Marine Genomics 45:28-37.

Heeger et al. (2018) Long-read DNA metabarcoding of ribosomal rRNA in the analysis of fungi from aquatic environments. Molecular Ecology Resources 18:1500-1514.
Teaching

Teaching

Freie Universität Berlin

Institute of Biology (Faculty of Biology, Chemistry, Pharmacy)

23306 Experimental and Theoretical Evolutionary Ecology -- Master's program Biology / Biodiversity-Evolution-Ecology (10 LP)
23308 Biotic Interactions in a Changing World (5 LP)
Research Project Biology (15 LP)
Project Biology (10 LP)
Master's Research Project

Institute of Computer Science (Faculty of Mathematics and Computer Science)

23780 Environmental Metagenomics -- Praxisseminar, Master's program Bioinformatics (5 LP)
23781 Evolutionary Bioinformatics and NGS Applications -- Seminar (Current Research Topics in Advanced Algorithms) (5 LP)
23779 Biodiversity and Evolution -- Core module, Master's program Bioinformatics (10 LP)