Global change is expected to impact freshwater ecosystems severely, e.g. by prolonged periods of drought, an increasing number of floods, or reduced supply of good quality freshwater. Streams and rivers are particularly vulnerable to global change and species inhabiting stream ecosystems are among the most vulnerable due to the highly complex interactions between the hydrosphere and biosphere.
Therefore GLANCE investigates the impacts of changing flow conditions in rivers on benthic invertebrates in four sub projects.
Determination and quantification of flow traits of benthic invertebrates.
Quantification of global change impacts on hydrological and hydraulic conditions.
Improvement of climate change projections for benthic invertebrates.
Analysis of flow related changes and possible ecological effects at large spatial scales.
Three different eco-regions in Germany act as model catchments for analysis of recent and modelling of future flow conditions and ecosystem stability
In a first step, the ecological requirements of macro invertebrates will be statistically evaluated based on available data, complimented by field samples from  three German catchments (lowlands: Treene, low mountain range: Kinzig, alpine: Ammer). Three linked hydrological and hydraulic model systems will be developed in the three catchments, resulting in  simulated parameters of recent and future conditions. These combined findings, from modelling, sampling and data analyses, will be integrated in forecast tools to model the impacts of discharge changes on macro invertebrates. The project eventually aims to gather data and carry out comparative data analyses on a European or global level.
Research results can improve water management
It is expected that the findings will, in the long run, contribute to a more effective allocation of funds for river management, e.g. through the design of suitable monitoring schemes, or through improved predictions of successful river rehabilitation measures. Through the agreed cooperation with the German Working Group on water issues (LAWA) and the German Federal Environmental Agency (UBA), the project seeks a transfer of results to operational water management.
For more information please visit the following link.
Short Profile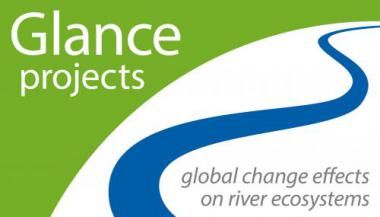 Duration
01.08.2014
30.04.2020
Department
(Dept. 2) Ecosystem Research
Research Domain
(CCRD 1) Aquatic biodiversity
Funded by
BMBF, Contract No: 01LN1320A